Top 5 Reasons to Visit!
Have you never visited the Union Pacific Museum? Thinking about putting us on your list? Maybe these Top 5 reasons to visit will get you on your way!

Countdown to the top 5 reasons to visit the Union Pacific Museum:

5. Shop for railroad souvenirs. From choo choo socks to ornaments for your tree, the Museum Shop's got all things train.

4. Get a ticket from the agent and join your favorite Hollywood stars on a trip through time to the glory days of rail travel.

3. Applaud the Special Agents who protected the trains. Thumbcuffs, handcuffs, and the Museum's display of firearms illustrate the dangers of doing business in the early West.

2. Lay the track, drive the train, or take a ride on the railroad. Kids love the Museum's interactive simulators.

1. Visit with the Museum's enthusiastic volunteers for firsthand stories about workin' on the Railroad.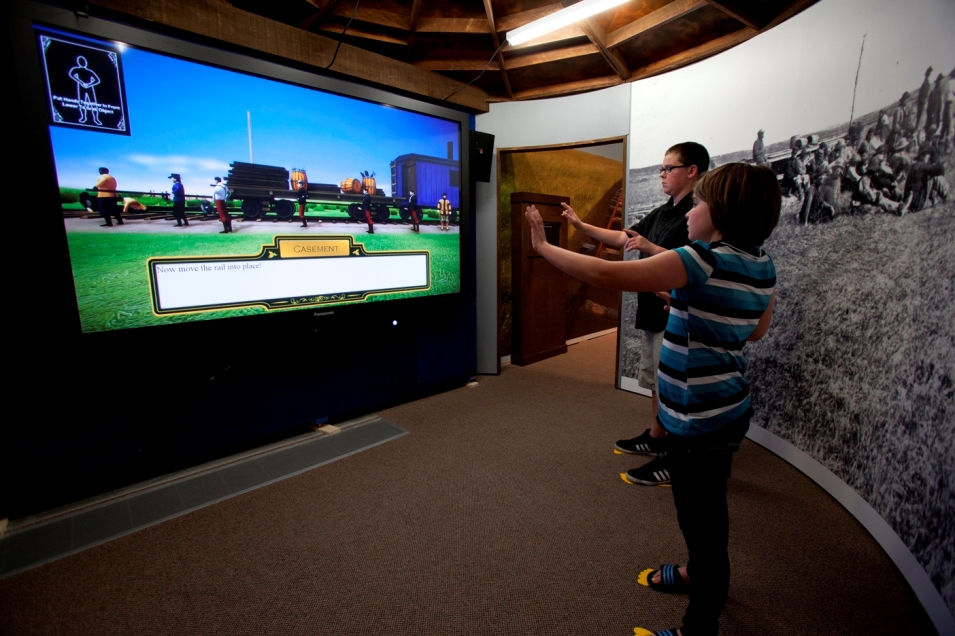 Back to Top
View More Stories