Friday, Mar. 3: Under the Big Top! Circus Night at the Museum
Guests can enjoy several free circus-themed activities, including the Tangier Shriners who will bring their clowns, Keystone Kops and mini cars. Additionally, guests can enjoy circus stories with the Council Bluffs Public Library, be part of Pottawattamie County Conservation's animal circus, see model circus trains go around the track, and learn how Union Pacific moved the Ringling Brothers and Barnum and Bailey Circus around the country for over a century.
Repeat guests should bring their Family Night 2017 punch card and check in upon arrival. Individuals who get their card stamped at least seven times this year will be eligible for a trip for six on the Boone & Scenic Valley Railroad in Boone, Iowa. New visitors can request a card upon check in at the museum.
Admission is free to all family nights. Donations are gladly accepted.
Family Nights at the Museum are held the first Friday of every month. Next month's Family Night is April 7, and features the theme, "Set Your Watch! Family Night at the Museum."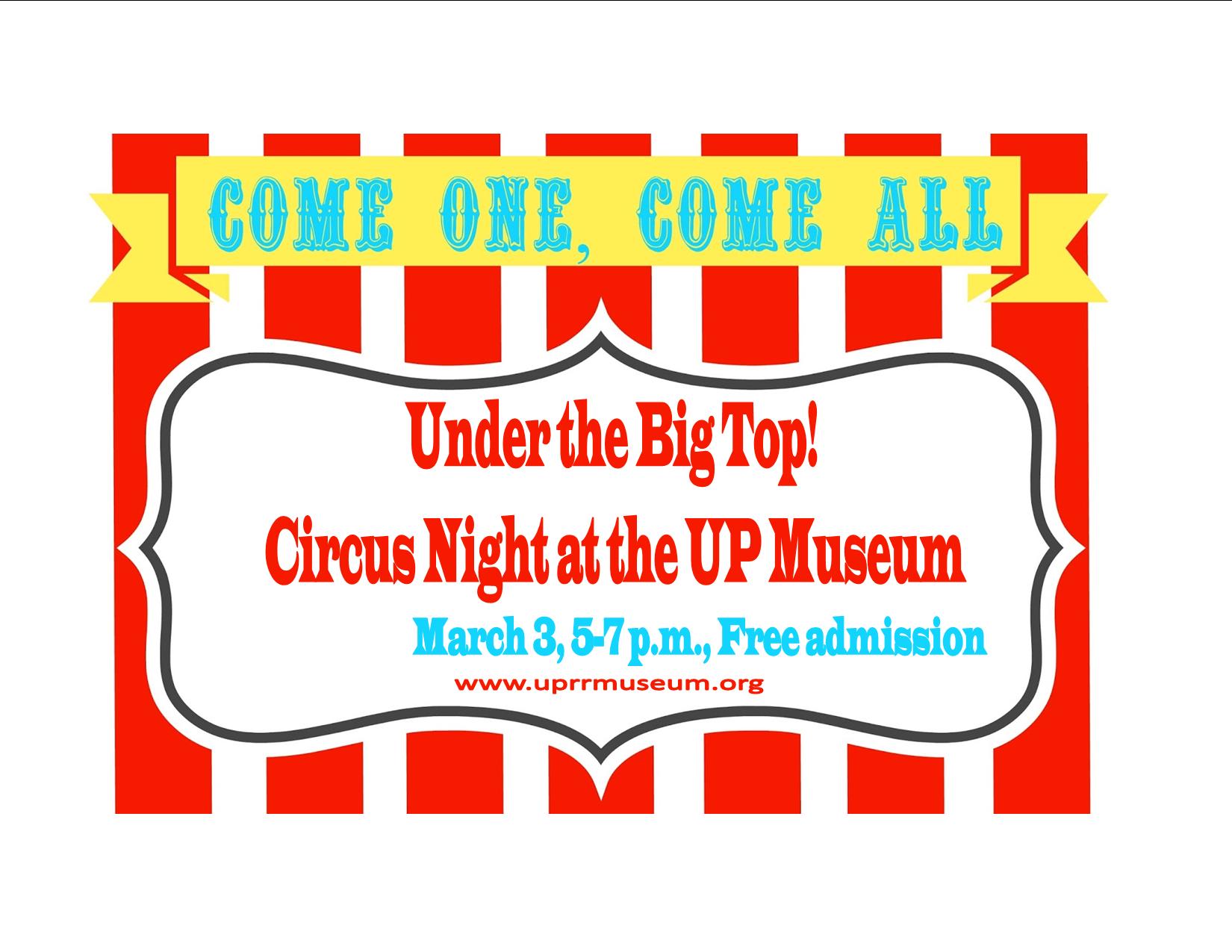 Back to Top
View More Stories