Friday, May 4: Troops and Trains! (5-7 pm)
The Union Pacific Museum's May 4, family night celebrates the long relationship between our nation's Armed Forces and the railroad. Visitors can explore the museum's 2018 seasonal exhibit, "Wheels of War," highlighting this history from the Civil War to present day. Area military and veteran organizations will be present. Hosted by members of Union Pacific's UP Vets organization, an Employee Resource Group dedicated to employees serving or who have served in the armed forces, the evening will be a chance for them welcome the community and share their proud heritage.
"UPVETS is honored to align our efforts with the museum, recognizing the history between the military and Union Pacific," said UPVETS president John Gorman, "When we look at the military's logistical needs during war times, the railroad played a critical role. Today, Union Pacific's continued partnership with the military ensures our troops are able to be activated at a moment's notice to defend our nation's freedom. This event recognizes and honors our joint legacy."
Partner organizations also include, Council Bluffs Public Library and Bellevue West ROTC.
Repeat guests should bring their Family Night 2018 punch card, and check in upon arrival. Individuals who have their card stamped at least seven times this year will be eligible to win a trip for six on the Boone & Scenic Valley Railroad in Boone, Iowa. New visitors can request a card upon check in at the museum.
Admission is free to all family nights. Donations are gladly accepted.
Family nights at the Museum are held the first Friday of every month. In addition to providing extended hours for visitors to access the museum's range of interactive displays on railroading and the history of the west, each family night will also feature a unique arts or learning opportunity that is fun for the entire family. Next month's family night is June 1, Baseball Night at the Museum, hosted by the Omaha Stormchasers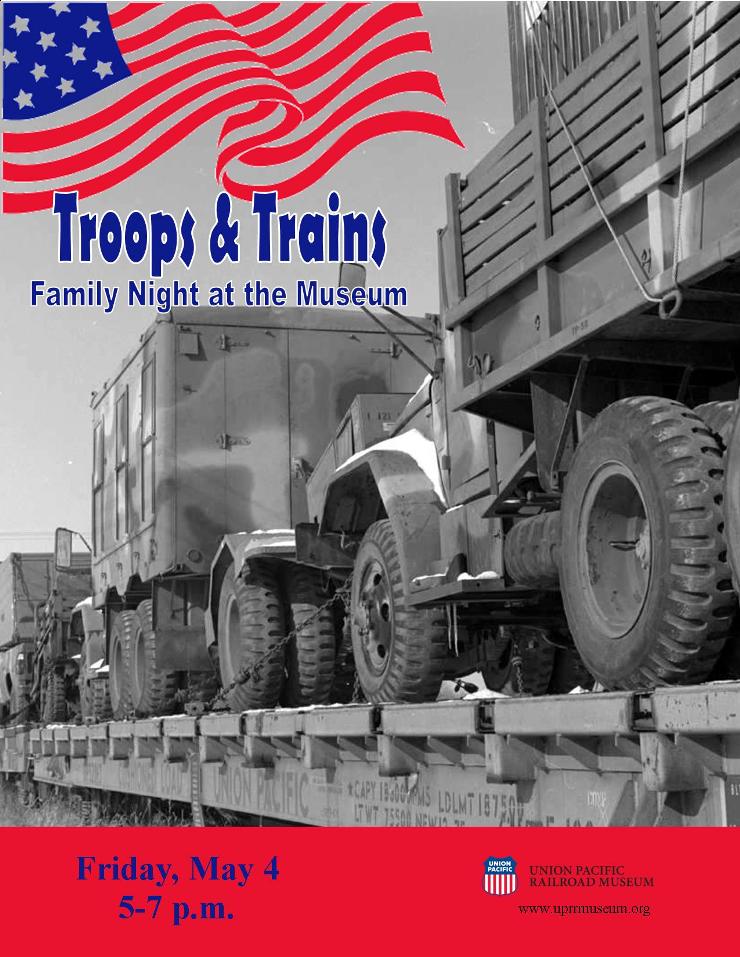 Back to Top
View More Stories