Friday, Oct. 6: ¡Todos a Bordo! Hispanic Heritage Night at the Museum (5-7 p.m.)
Oct. 6, 5-7 p.m. the Union Pacific Museum celebrates Hispanic Heritage Month with "¡Todos a Bordo! Hispanic Heritage Night at the Museum." Union Pacific's Latino Employee Network (LEN) and El Centro Latino are partnering with the Union Pacific Museum to share our history in Spanish. Visitors will receive a ticket to explore eight different stations providing facts about the railroad and the community. Station content will be available in English and Spanish languages, with translations provided by LEN volunteers. Council Bluffs Parks and Recreation will provide community fall sports information and sign up. Join the Council Bluffs Public Library Youth Department for a story, and learn more about Operation Lifesaver.
Repeat guests should bring their Family Night 2017 punch card and check in upon arrival. Individuals who get their card stamped at least seven times this year are eligible for a six-person trip aboard the Boone & Scenic Valley Railroad in Boone, Iowa. A drawing for the trip will occur at the December 1, 2017 family night. Winners must be present to win.
Admission is free to all family nights. Donations are gladly accepted.
Family Nights at the Museum are hosted the first Friday of every month from 5-7 p.m. In addition to providing extended hours for visitors to access the Museum's range of interactive displays on railroading and the history of the west, family nights feature unique arts or learning opportunities that are fun for the entire family. Next month's Family Night on Nov. 3 is, "Be Prepared! Night at the Museum."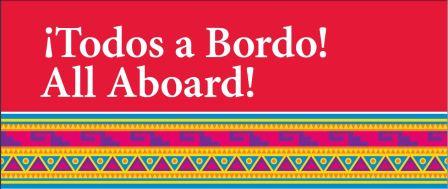 Back to Top
View More Stories