Tours & Programs
Legacy of the Transcontinental Railroad Virtual Program (grades 3-7 and 8-12)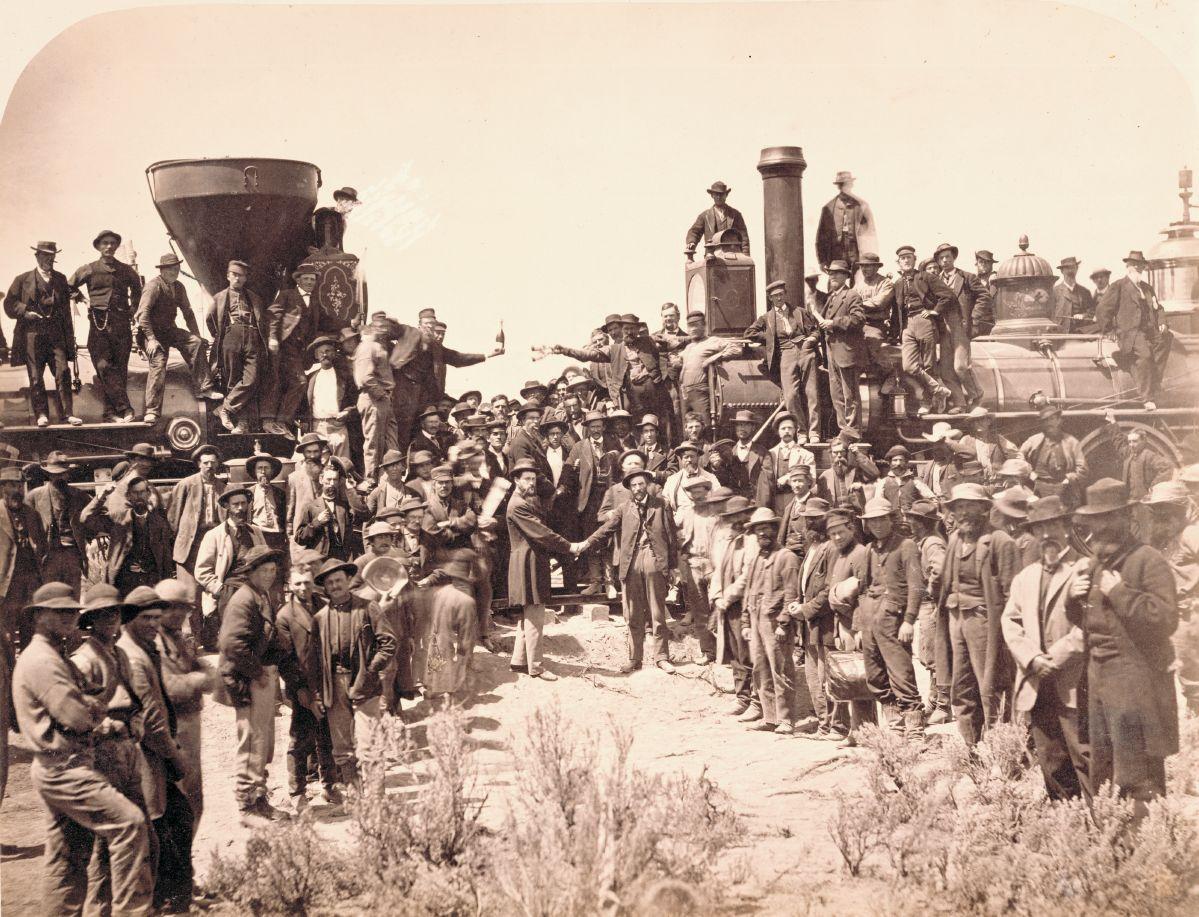 Start your history investigation! What does the transcontinental railroad mean in American history? Analyze the clues, consider different perspectives, and draw your own conclusion.
This free two-part program for classes grades 3-12 is flexible and adaptable to both distance and in-classroom learning. Students will work with primary source documents to understand the history of the transcontinental railroad from multiple perspectives. The two parts provide complementary learning experiences that work in any order. While these lessons work best as two parts of a whole, you are not required to do both.
The individual half involves students completing a creative project with primary sources. Students will craft an argument that answers a historical question about the transcontinental railroad and use historical documents to support their interpretation.
The group half, conducted with the museum via a one hour lesson on Zoom or other video chat platform, is about delving deeper into understanding and learning from primary sources. Students will practice several different methods of interrogating and analyzing historical documents. They will learn from each other to piece together the whole story of the transcontinental railroad.
The Union Pacific Museum will provide each student with a box containing primary source reproductions and other necessary materials. Resource boxes must be requested at least 3 weeks in advance and can be picked up or delivered (for local schools) or mailed.
This program is designed to comply with a variety of state and national standards. If you have any questions about how this program might fit into your curriculum, please email Lindsey: lmarolt@upcontractor.up.com
**While this program is designed for formal school classes, homeschool families are welcome to participate. At least 5 students are required for the zoom program. If you have fewer than 5 students but would like to request the free student kit project, please send us an email.
All in-person programs are suspended until further notice due to COVID-19.