The Curator's Top 5 Things to See at the Union Pacific Museum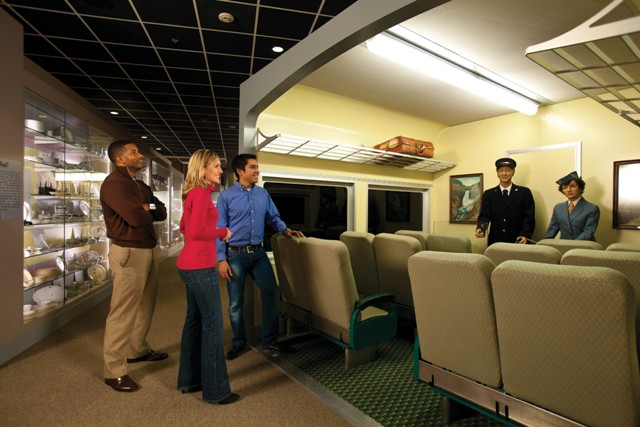 This list could be much, much longer. You could mention posing on the back of a railroad business car like F.D.R., or peeking into President Lincoln's private railcar, or you could even tout the free admission that gets you in the door!
But, we had to start somewhere!
Here are the Curator's Top 5 (for now!) things to see at the Union Pacific Museum:
5. Are you a movie buff? Don't miss the script for the 1939 movie Union Pacific signed by director Cecile B. DeMille in the America Travels by Rail exhibit. While you're there you might as well admire all of the railroad china and silver on display from the heyday of railroad passenger travel.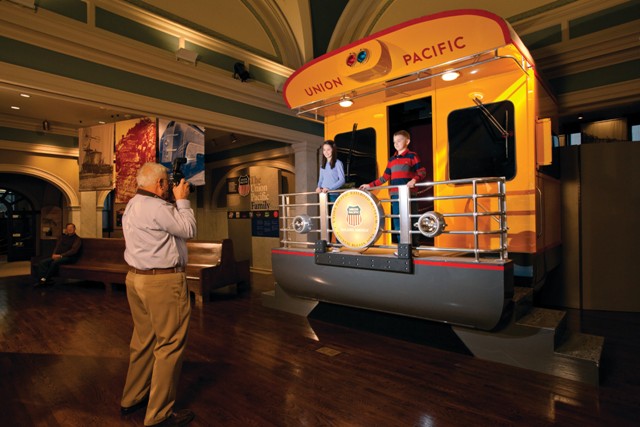 4. Do tech and innovation get your pulse pounding? Check out the remote controlled locomotive (RCL) control on display in Working on the Railroad. That's right, I said remote controlled locomotive! Not all locomotives on the railroad are operated remotely though, you can sit in the engineer's seat and take a spin in the locomotive simulator too!
3. Maybe it's not railroads at all that get you up in the morning, although I can't imagine it! How about investigating the history of the dinosaur footprint on display in Building America? Yes, a real fossil! You'll have to come and see it for yourself to see the connection between this dino and the railroad.
2. It really was the wild west when Union Pacific completed the nation's first transcontinental railroad and a lot of unsavory characters came west to make their fortune. In the Building America exhibit you can explore the exciting history of the railroad police and see Agent Jesse Sitton's badge. Agent Sitton was killed in the line of duty, but his badge tells an interesting story; why does the bullet seem to come from the back of the badge? You'll have to visit to find out!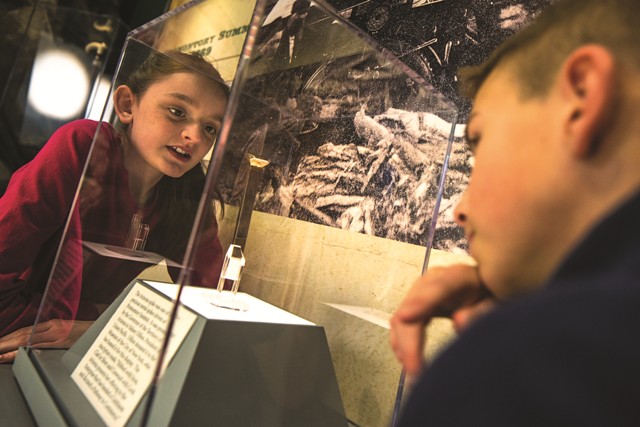 1. But when you visit, you simply cannot miss the small, silver and gold plated, railroad spike that was witness to the events at Promontory Summit, Utah, on May 10, 1869. The "Arizona Spike," or composite spike, was presented by the territory of Arizona to Union Pacific. This special spike, along with a gold spike from California and a silver spike from Nevada, were gently tapped into a special laurel wood tie to signify the completion of the railroad. The Arizona Spike is on loan to the Museum from the Museum of the City of New York. To see the other two, you'll have to make the journey to Stanford University's Cantor Museum!
Now, go out and bring all of your friends! Create your own Top 5 List of the reasons why YOU like to visit the Union Pacific Museum. We can't wait to see you!