2019 Museum Special Excursion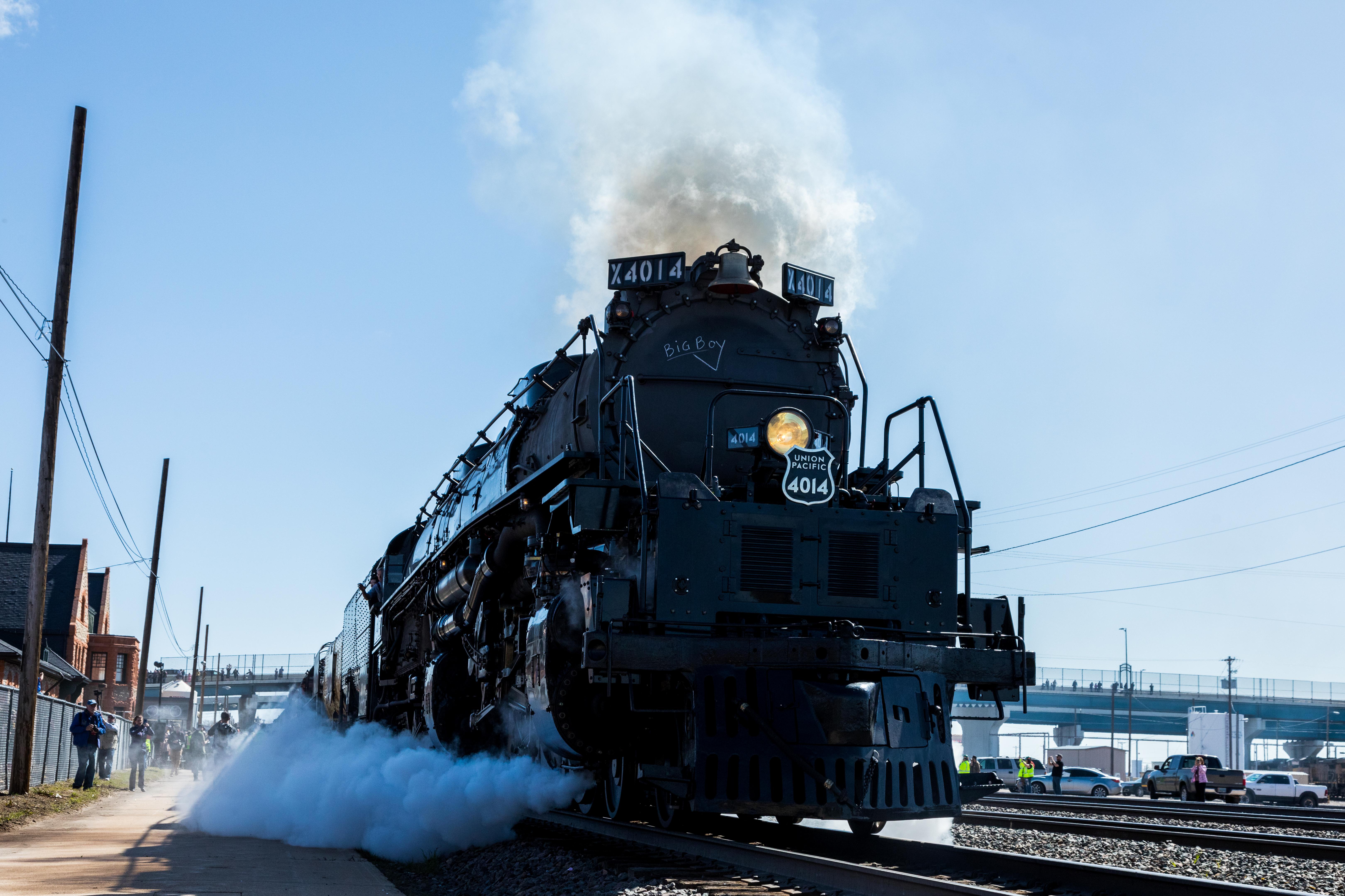 Union Pacific's newly restored Big Boy locomotive No. 4014 will pull a special fundraising excursion benefiting the Union Pacific Museum July 15, 2019. The train consisting of rare passenger cars will travel from Omaha, Nebraska, through western Iowa to Boone, where guests will disembark the train and luxury motor coach back to Omaha.
Seats aboard the Big Boy No. 4014 steam train that will travel on Union Pacific tracks are limited. Ticket holders will be invited to stay the weekend and experience Railroad Days free of charge.
Tickets, ranging in price from $400-$750, will be available for sale to the general public on May 28. Passengers must be 18 years or older to board. Patrons of the Union Pacific Museum will be offered advance opportunity to purchase tickets.
Big Boy No. 4014 was delivered to Union Pacific in December 1941. The locomotive was retired in December 1961, having traveled 1,031,205 miles in its 20 years in service. Union Pacific reacquired No. 4014 from the Rail Giants Museum in Pomona, California, in 2013, and relocated it back to Cheyenne to begin restoration.
This excursion is the annual signature gala event for the nonprofit, Union Pacific Museum, that provides world class exhibits and programming to the public. The Union Pacific Museum was named again in 2019 as the best museum in the state of Iowa by the 24/7 Wall Street Journal, and recently as the 3rd best transportation museum in the U.S. The museum annually hosts visitors from the local community and around the world.
Additional information about how to become a patron is available on the Union Pacific Museum's website at www.uprrmuseum.org and ticket information for the trip is available at www.uptraintix.com.
The Union Pacific Museum is located at 200 Pearl St. Council Bluffs, Iowa, and is open from 10 a.m. - 4 p.m., Thursday through Saturday. Admission is always free. Please visit www.uprrmuseum.org or call 712-329-8307 for more information.
To find out more about local events surrounding the 150th in 2019 visit: https://www.unleashcb.com/sites/anniversary/.
For Railroad Days information: http://www.omaharailroaddays.com/.