Museum History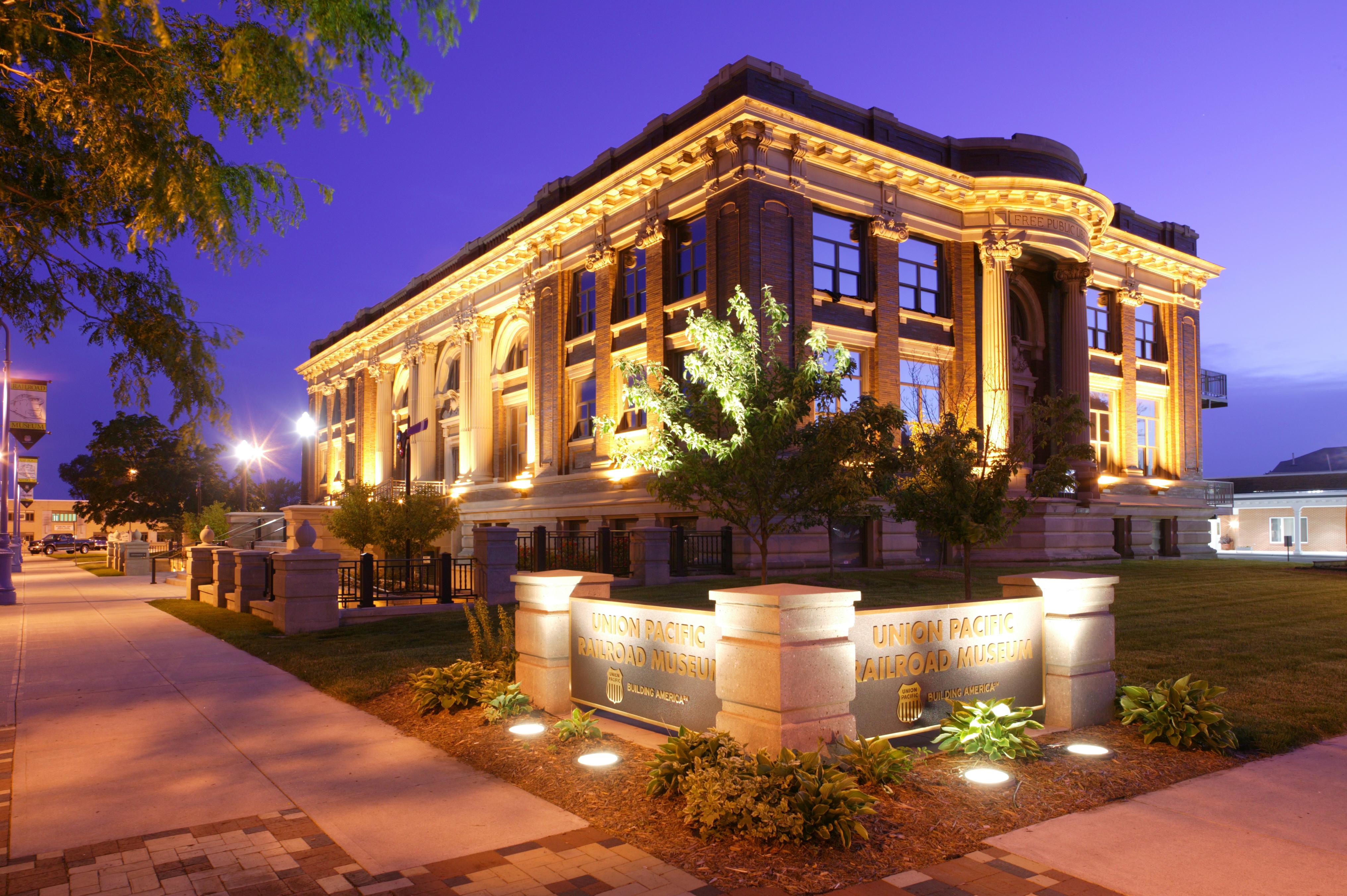 The Union Pacific Railroad Museum is located in downtown Council Bluffs, Iowa, in the beautiful and unique Beaux Arts-style building that formerly housed the Council Bluffs Carnegie Free Public Library.
At the turn of the 20th century, a group of Council Bluffs men and women dedicated to establishing the City's first free public library, were able to do so with a bequest from philanthropist Andrew Carnegie. The library opened to the public on Aug. 15, 1905.
As the 21st century approached, the library moved into a new facility, and the challenge went out to raise funds to restore the Carnegie building and establish a home for Union Pacific's Historical Collection.
In an unusual partnership of local government, private business and concerned citizens, the City, the Friends of the Carnegie Cultural Museum and Union Pacific joined forces to create the Union Pacific Railroad Museum.
A unique arrangement was established where the City leases the building to Union Pacific and Union Pacific pays the museum's general operating (building-related) expenses. The Friends of the Museum raised the original construction and renovation funds, and currently supplies museum volunteers, and finances the maintenance of, and upgrades to, the museum's extensive exhibits.
The Union Pacific Railroad Museum was formally opened on May 10, 2003, the one hundred thirty-fourth anniversary of the completion of the transcontinental railroad.
The Union Pacific Railroad Museum and Council Bluffs
The restoration of the historic Carnegie Library and the development of the Union Pacific Railroad Museum created a tourist destination in the heart of the Council Bluffs historic district and preserves an important part of the city's rich heritage.
The Union Pacific Railroad Museum complements other local rail attractions, including the Historic General Dodge House, the RailsWest Museum, the Golden Spike monument, the Durham Museum, and it expands on the story of pioneer migration depicted at the Western Historic Trails Center. Together, these attractions make Council Bluffs and Omaha a destination attraction for railroad fans and history lovers from across the country and throughout the world.